The Winter Olympics are the inferior Olympics
Sure, you like Sean White OK. You think moguls are kind of neat and those backflips on skis and/or snowboards and the downhill stuff plus bobsledding and luging are alright, too, you guess.* You dutifully loved curling for 20 seconds because everyone else was pretending to think it was cool.
Not to detract from all those wintry athletes out there. BUT. ALL OF THOSE THINGS ARE SO INFERIOR TO THIS.
Swimming!
Track and field!
Archery!
Platform diving!
Volleyball!
Basketball!
More swimming!
AND FUCKING GYMNASTICS!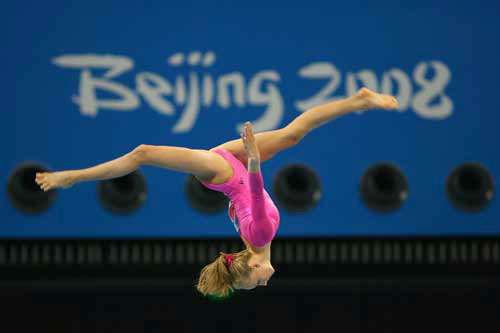 The Summer Olympics are a bajillion times better.
*Speedskating is pretty badass, though.